Profile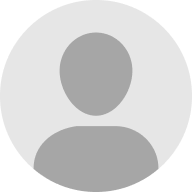 Member Since
April 2020
Follow
Mark G

Apex, North Carolina 
How I rate:
Zero star: You can't rate a 0 with AllTrails, so it's noted in reviews. Example, a greenway through a neighborhood near me goes along a busy highway and sewerline. With rain comes overflow. Just awful.
1 star: Baseline is the local "trail" around Lake Pine. It gets 1 star -- just a "greenway around a lake."
2-4 stars: Something between 1 and 5 stars. Stars for remoteness, length, difficulty, unusual/spectacular scenery, wildlife, etc.
5 stars: Outside mountaineering/climbing, I can rate two trails at 5 star -- Panorama Trail, Yosemite; Angels Landing, Zion.
That's a wide range, so like the Richter Scale, it's a logarithmic scale. One star doesn't mean it's a crummy trail/experience, just not up with Yosemite or Zion.
Kudos and "Thumbs up" in reviews as warranted.
Favorite Activities