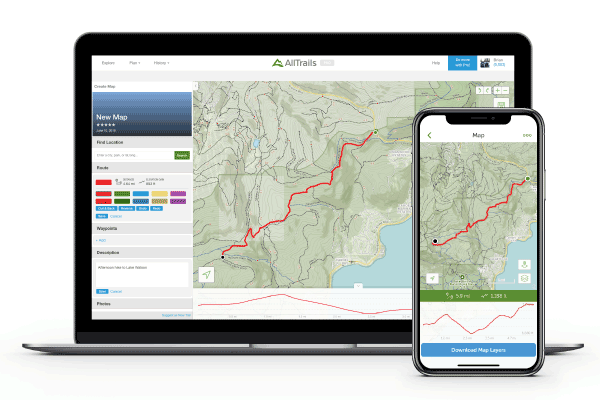 Download the app
See 100,000+ trail maps
Record your activities
Follow along on the trail
Create custom maps on a computer web browser, and they will sync to your phone in the AllTrails App.
Send a link to my phone
Want to use the web version? Sign up.
What people are saying about AllTrails

App is amazing. I have found sooooo many trails that i had no idea were there.— Ryan B.