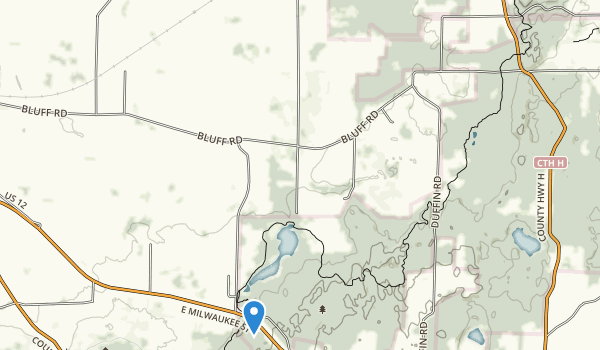 Nice easy moderate hike, went early in the morning right around sunrise and had the trail all to my self.
Just Got back from this section of Iceage trail at LeGrange Lake. Very nice hike, Hiked up to shelter 3 and back. Plan on packing in with my son somday soon. Stayed at Snug Harbor Campground veru cheap 17.00 $ a night Nice resurant and Pub very friendly people that made up for the so so tent sites, showers very clean (LOL)..Recommend place highly! Started My hike off at hwy 12 pull off, Had a little trouble finding the Iceage trail head its behind the imformation booth....Some great hiking Fairly easy with a few steep hills Beautiful
Being distance runner, I went to this trail regularly during my college days. It's a beautiful trail, with varying degrees of difficulty and distances. I usually ran the blue loop, which is around 9 miles. Over the past few years things have changed a bit, and the loops are a bit different than they were when I frequented this trail. They are still fantastic trails though. I believe there is also some excellent biking trails across the road from these trails.