In the 1800s, False Cape gained a reputation as a shipping graveyard. The area got its name because its land mass resembled Cape Henry, luring boats into shallow waters. One of the area's first communities, Wash Woods, was developed by survivors of such a shipwreck. The village's church and other structures were built using cypress wood that washed ashore from the wreck. From the turn of the century until the 1960s, False Cape was a haven for a number of prestigious hunt clubs, which took advantage of the area's abundant waterfowl. The park's Wash Woods Environmental Education Center is a converted hunt clubhouse. A 1966 study of Virginia's outdoor recreation resources recommended that a substantial ocean beachfront be made available for public use on the Atlantic Ocean south of Virginia Beach. The development of the park began with the purchase of approximately 4,300 acres of land.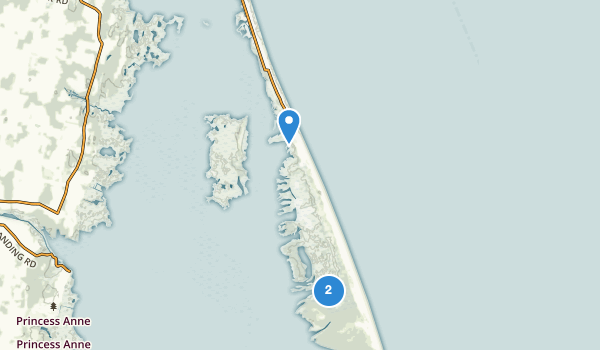 this is not a trail it's just walking along the beach
Beach hike from False Cape SP parking lot to NC border. Almost no one is on the beach. Beach scenery grows old after a while.
It is a nine mile round trip hiking or biking just to get to the park. The feds closed their Back Bay National Wildlife Refuge to vehicle traffic so you really need to make a day of it to get to the park and then hike the park. Today the sun was beating down and I did not get all the way to the bottom of the park.