Explore a fossiliferous Pliocene-aged site! Did you know horses evolved in North America? The Hagerman Horse, Equus simplicidens, was the first true horse but its bones most closely resembled Grevy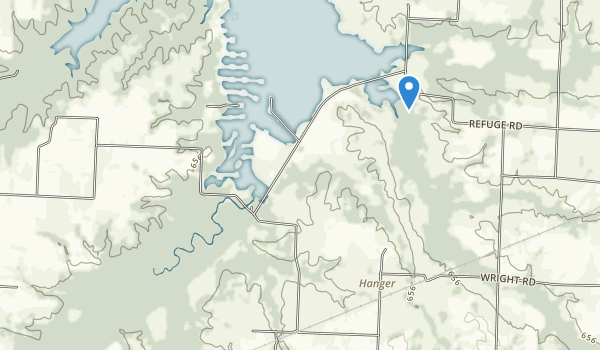 I walked 3 miles of this trail. The first section is a mostly-shaded paved trail that loops around. Half-way through the loop, there's an option to tak another 1-mile unpaved loop around a pond. There are some bluebird boxes and bird blinds along the way. From there you can take another 2 mile unpaved loop through mostly open area. The trailhead for this is right across the road from the Visitors Center at Hagerman NWR.
Peaceful and lots of wildlife. Great trail for observation and to enjoy nature.
This was my first visit to Hagerman Wildlife Refuge. It encompasses 4 different trails over the 11,320 acre refuge. Abundant birds and wildlife even in the heat of summer. We hiked the Harris creek trail following a series of ponds through open fields, grassland and bottom land forest.
We also hiked a nearby 3/4 mile Crow Hill nature trail that curved up crow hill with a scenic lookout and a great view of Lake Texoma. I look forward to longer hikes on the Haller's Haven Nature trail and Meadow Pond trail.