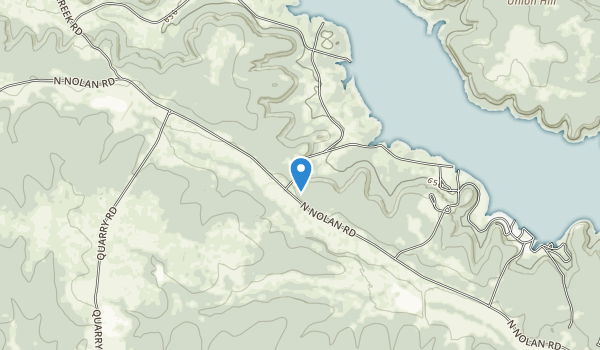 When I went the beginner trail was rough as someone drove a truck through the trail along with what looked like horse's and cow's going through. So Ive tried the Intermitted trail as I rode it before, It was a mistake as it is overgrown with branches covering the trail and sign's and paint nearly covered up or completely gone. If they took more care of the trail's I would give them a better star rating.
Overgrown trails with very poor signage. Many trails run out into fallen trees and brush. If there were good trail maintenance with some clear trail markings, these could be 5/5 stars. Nice open paths which changes from loamy, piney dirt to very rocky terrain. Sections are difficult to climb but a blast to descend.
The trails at BLORA were pretty fun to ride. I would recommend that you have a good level of cardio before tackling any of these trails. Also, proper shifting technique is a good skill to have. There are a lot of rocky areas and some cactus to look out for. Although challenging it was worth the effort.