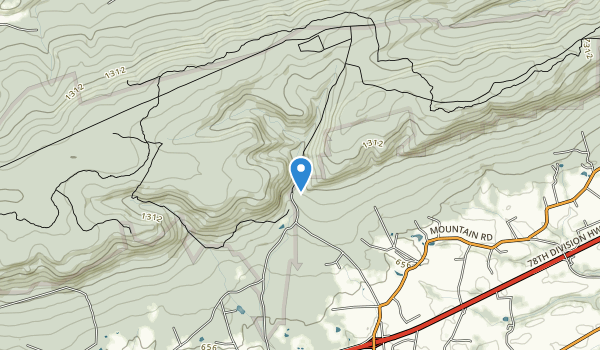 Def enjoyed it. Half way around i found a decent rock to rest on and eat. When u park ur car at the gps spot, the trail going counter clockwise is about 200 yards up past the gate. Takes about 3 hrs to do the loop. Nothing too steep. I didnt see any rattlesnake, but its mid Oct now. Didn't see any other people on the trail either. Good trail for a work out. Not much to really see on it, but good to work out on.
Started from the Sand Spring trail which is just past the fence leading away from the parking lot and ended at the start of the Tom Lowe trail which leads out just below the parking lot. All in all this hike was amazing and really had it all. It's a moderate 5.3m hike, nothing too crazy, however it does get rocky in some parts and coordination is required. Considering I was hiking this while it was raining and didn't slip and fall on my ass once I have to say it's been pretty well kept. There is some overgrown shrubbery on some parts of the trail that brush up against your leg but that's inevitable here. Seems to be a lot of wildlife around, and on top of that once you're 30 minutes in the sound of I78 becomes completely drowned out for awhile. As other commenters have mentioned, you get to cross a few streams which makes for beautiful pictures and there is even this sketchy 'log' bridge (with rope 'harness') you can cross at one point. All in all I would call this a hidden gem, I didn't come across a single other person on the trail despite it being partially connected to the AT. 10/10 would hike again.
My husband and love this trail! It's beautiful! It crosses a stream several times. The stream is audible through most of the hike. The rocks along the trail are really pretty. They have lots of sparkles that shine in the sun. The springs are really cool. There are several of them. The 1st time we hiked this trail it was early spring. The next Tim was 5/31/14. I don't recommend this trail when the weather is warm because the timber rattlesnakes are everywhere. We came very close to stepping on one of them. It was on the trail but hidden under some ferns. Early spring or fall will be the only times we return. We felt very lucky to get out of there without getting hurt. Happy trails!