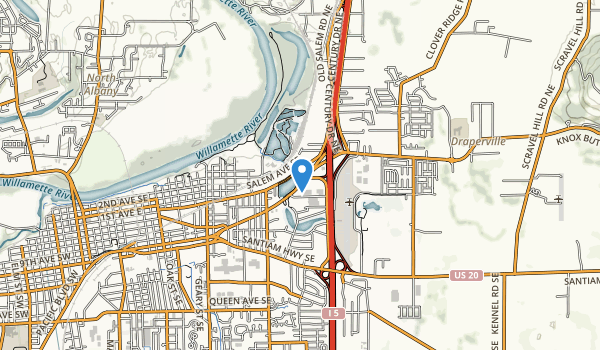 The descriptions provided by others are pretty consistent with I would've said. Good path for a short afternoon out, without having to travel far. Occasionally I have found random people and their personal belongings along the side trails, they are kind people but if that sort of stuff makes you nervous I'd recommend going with a friend.
This last Saturday I went with a friend to Simpson Park in the Albany/Millerburg's area and hiked the trail which is located right next to The Talking Water Gardens. This trail was about 2.3 miles out and back and it was a really pretty quiet walk and hardly nobody on the trail except some lady with her dogs picking up the dog shit on the trail which by the way was really Kool of her to do and I give her props for doing that.
This trail is a straight walk through with hardly no elevation gain and a very well marked path with a quick loop at the end that brings you back to the main trail. This also has several side trails or pathways down to the Willamette River that range from really steep to not so steep.
This starts in the parking area for Talking Waters park. It's a decent but short trail. Highly recommend it if you want to have a nice walk or bike through the woods but don't want do travel to far out of town.