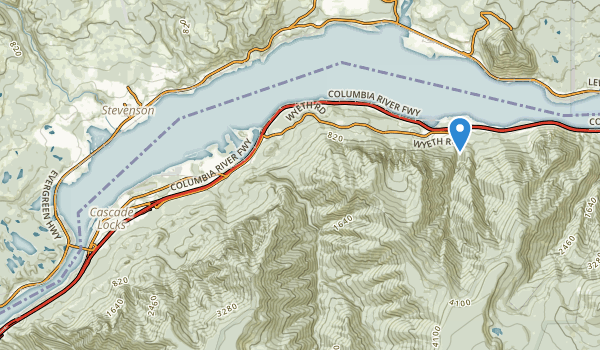 This is a very steep climb all the way to North Lake with the exception of a plateau as you get closer to the lake. There were a lot of downfall logs that were hard to get over especially if you're 5'1" with midget legs like my wife :). It got cold quick and was windy by the lake so I would recommend bringing clothes ranging from shorts to winter gear including beanies and gloves. I'd rate this a 3 because of the good exercise and kicks your butt, a 5 if it had more viewpoints other than 3 viewpoints and a small creek to drink from. The hardest part was going downhill because it was tough on your knees and legs. 4000 feet was an accomplishment though!!
If you are looking for a conditioning climb then this is the trail for you. The first four miles climb 4000 feet. Almost all forested with only a few views. I love a nice relaxing hike but this was not nice or relaxing, just a lot of work climbing. So again, if you are looking for conditioning this may be just what you need.

After getting to North Lake we decided to continue up to Greenpoint Mountain which had some incredible views.

If I were to do this hike again I would take my time and camp at North Lake then hike out the next day. That way the day would have felt like one big conditioning hike.
If you like strenuous hikes with little pay-off then this is the one for you. First four miles you climb 4000 feet following a small creek. No waterfalls and very limited views. You end at a small campground on North Lake. Not a real impressive lake but at least it's something. There are a couple other options of small loops and other lakes once you reach North Lake. One plus is you won't have to beat back the crowds to hike this one. We hiked on a beautiful summer weekend and saw only 2 other people the whole time.