Osage Hills State Park offers 1,100 acres with picnic tables and shelters, 20 semi-modern RV campsites, 16 tent sites and 8 cabins, hiking trails, ball field and tennis court. Abundant fishing for bass, crappie, catfish and perch can be found in Lookout Lake, or in Sand Creek at the south end of the park. Area has good opportunities for fall foliage viewing. RV sites have electric/water and our facility has modern bath houses. Rowboat rentals are available.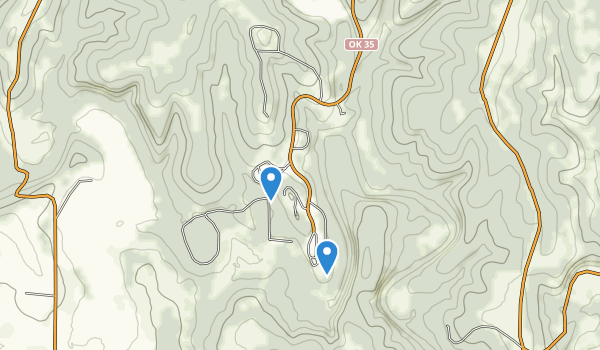 Fun short hike that leads to a little waterfalls area on the creek. Located at the Osage Hills State Park. Trail entrance is located just past the park's swimming pool.

Did this with my 3 year old and he had a blast. There are informational boards along the trail that will tell you about the local wildlife and plant life. We also found a side trail that leads closer to the creek.
Great short easy trail in the Osage Hills State Park. Listed as one of the top ten hiking spots in Oklahoma by OnlyInYourState.com.

Overall, our hike was closer to 2 miles on this trail. Mostly just wooded forest. There's some small cliffs that you pass at the start of the trail where you can go explore a little more. Did this with my 3 year old and he had a blast. Enjoyed trying to catch frogs and chasing butterflies.