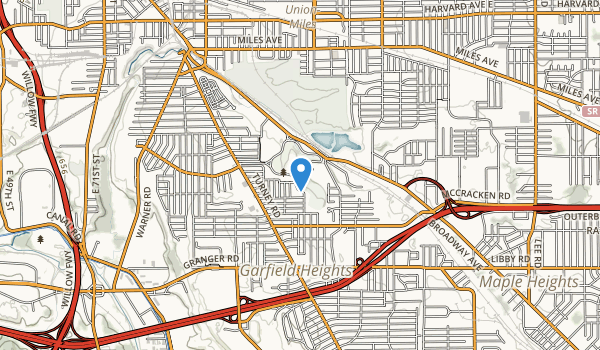 Peaceful, quite and relaxing. Great place to to the daily stress off.
Just returned home from a great trip to the Garfield Reservation after reading the review from Taryn. A great description of the park. A two mile trail is the outer loop with various shorter wooded trails inside the outer loop. Taryn's description was spot on. Very picturesque. I went to the park this evening with the intention of running, and it served me very well. There are many picnic spots all around the park and several ball fields. A very family friendly atmosphere. Not a long hike by any means, but a great place to spend the afternoon strolling around. I would definitely recommend this park to others.
Garfield offers options for many types of interests. There is a paved path great for running that leads past many picturesque scenes. There are multiple unpaved paths that will give hikers something to talk about. Garfield easily connects to some of the surrounding neighborhoods, which makes it unique. Because of this however, I would not use these paths after dark even though they remain open until 11pm.

There are picnic areas and some large open fields that would be appeal to a large gathering of people with varied interests.