Feel your daily stresses melt away as you cross the historic Dismal Swamp Canal and walk along the 900-foot boardwalk into this geological wonder. Experience first hand the lush swamp forest and get up-close and personal with the wide variety of wildlife. For the adventurer, there are 18 miles of hiking and mountain biking trails. Or, enjoy a leisurely paddle down the Dismal Swamp Canal in your canoe or kayak. Learn why George Washington called the Dismal Swamp a glorious paradise, how the swamp was important in the Underground Railroad and the ecological importance of wetlands in the visitor center and exhibit hall. All of this and more can be found just 3 miles south of the NC/VA border on US Hwy 17.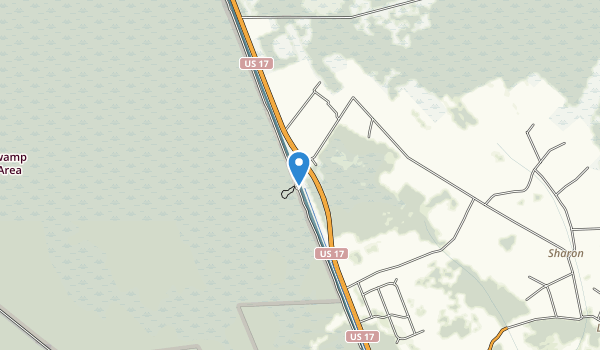 I walked on this trail from a rest stop next to the NC Dismal Swamp State Park. It is well paved and entirely flat. Since it was next to off the US 17 so it was pretty noisy.
I liked the NC setion better, but it was a nice day.
This is the Virginia section of the canal trail. It runs along US 17 most of the way, so don't come seeking solitude. It is actually part of the inland water way.