Nyack Beach State Park boasts 61 acres of riverfront along the Hudson in Rockland County. The most popular activities are picnicking, hiking, bicycling and fishing. Trails are open for cross-country skiing in winter.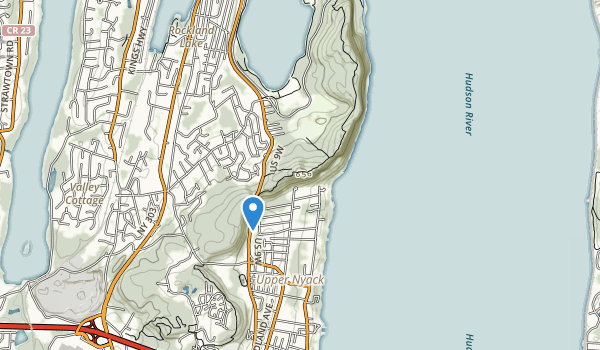 Did a 5 mile hike today, with my wife and three kids(10, 8, 7). Kid had a great time. Fun trail good views Definitely will do it again
I've grown up hiking this trail and the other review doesn't do it justice. It has its flaws but all in all is a beautiful hike and easy if you don't have that much time. It's also good for any age but still challenging.
I hiked this trail today because it was close to the city. The noise from 9W was clear even on the top of Hook Mountain. The trail needs to be cleaned, there was a lot of trash: plastic bottles, paper, tissue etc. Trail is well marked and well travelled. There were several fire pits scarring the summit. 360 view at the top is nice but the the front country is still too obvious with buildings, roads and even the Freedom Tower viewable in the distance on a clear day.