Nine miles in length and covered by 2,500 acres of freshwater, Lake Hopatcong is the focal point of the park. Hopatcong State Park is at the southwest end of the lake and is a popular spot for fishing, boating, and swimming. Lake Hopatcong was originally created as part of the Morris Canal, a 90-mile waterway that ran from Newark to Phillipsburg and was the chief means of transporting coal, iron and zinc across New Jersey in the 1860s. The lake was the canals major source of water. In 1866, over 880,000 tons of freight was transported on the canal. However, as the more efficient Morris and Essex Railroad was established, the canal was abandoned. The historical museum is located in the old Morris Canal locktenders house and offers exhibits on local American Indian history, the Morris Canal and the history of the lake.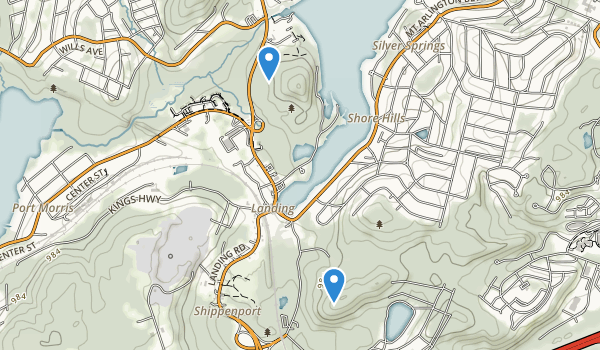 Ithis experience was awful. There is not enough info here to get to the trailhead. There is quite a bit of congested / very busy fast traffic on the local roads. Also, even if I could find the trail, it is $7 per person, which should have been noted.
This is New Jersey's biggest lake, with lots to see. You can even manage to stop at some of the lakeside dining establishments and other businesses. The state put-in charges a nominal fee, but if you have a friend living on the lake, or put-in at the State Park in Landing, you can lauch for free. Be aware that this is a major recreation lake, capable of handling jet skis and some fairly sizable power boats and sailboats. Most kayakers know that they are speed bumps to these other craft, and Hopatcong doesn't always get the most responsible boaters! Close to shore and in other no-wake areas is good. Be careful crossing open water, and try to be as visible as possible!