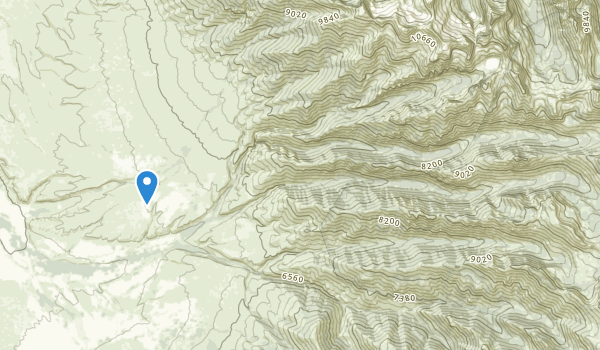 This hike is challenging! The views are worth it!
http://www.springcreeknv.org/campground.html

I am a representative of the Spring Creek Association.
In order to obtain a key to access the trail head, you may come to our office at 451 Spring Creek Parkway between the hours of 8am-5pm Monday thru Friday (closed for lunch during the noon hour).
The key is $25 refundable deposit upon return of the key, and a fee of $10 per person, per day is required for use of the campground. You may contact our office with any questions at 775-753-6295
If you wanted to hike the highest peak at Ruby Mountains. Ruby Dome is the place. This is a serious hike and very strenuous, for advance and expert hikers only. This is a very dangerous hike "beware." If you're looking for an incredible adventure this is it, GPS is a must have because the trails are poorly maintained and clearly undefined where you'll have to create your own route to arrive at the summit of Ruby Dome. On the way back to Griswold Lake, the trails there are also poorly defined and maintained.

When you're descending to return to Griswold Lake that's where you have to really pay attention to your GPS to find the original trail. Because the trail are really narrow and difficult to distinguish. You won't get lost if you can't the original trail you'll just have to scrambling all the way back to the Lake, where the trail become obvious and return to the trail from there on back to the parking.

The trail through Griswold is totally awesome and the best part from the parking lot when you're starting this adventure, when you pass Griswold and arrive at the summit which is a mile away from Griswold lake on your way to Ruby Dome the environment completely changes to rocky; humongous boulders from there on, all the way to the summit of Ruby Dome there are no defined trail. Be prepared to cross snow along your way up, if you're planning to hop along boulder Islands where the slope are not as steep, if you decide to hike up through the snow your looking at 100% grade (45 degrees) very steep. The last half mile to Ruby Dome summit will be the most difficult whether you select to stay on boulders or snow.

Packing 4 water bottles is not enough you really need 6 to 8. If you have a water filter? it's a must have, because there are many melting snow creeks to refill. Note when crossing snow and you can hear a water stream flowing underneath; be extremely careful walking on that snow. It could be a life or death scenario, that's not a joke! avoid those area of snow pockets or hike further up where the snow are much thicker where you can't hear any rushing water underneath.

Sun protection, hiking poles, flashlight and GPS tracking device definitely recommended. If you have a cell phone solar power charger or those chargers without the solar cells, it's a must have. This is a hike that should be started no later than 7 am, 6 am exactly would be the best time.

There's no fee to hike this trail, this trail is exclusively only for Spring Creek residents and requires a key that only Spring Creek residents would have. There's a locked gate that requires that key, a couple miles on an un-named dirt road ends at the parking to the trailhead. There are no benches, trashcans, drinking fountains or restroom on this trail. Only leave foot prints behind.