Camp where Lewis and Clark stayed in 1805! This park encompasses the confluence of the Jefferson, Madison and Gallatin Rivers. The Lewis and Clark Expedition anticipated this important headwaters all the way up the Missouri River in 1804 and 1805. An easy three-mile drive off Interstate 90 at Three Forks, this park provides outdoor interpretive signs, picnic spots, short hiking trails, a small campground, and a rental tipi. The Saturday night speaker series showcases top notch presenters for your learning enjoyment.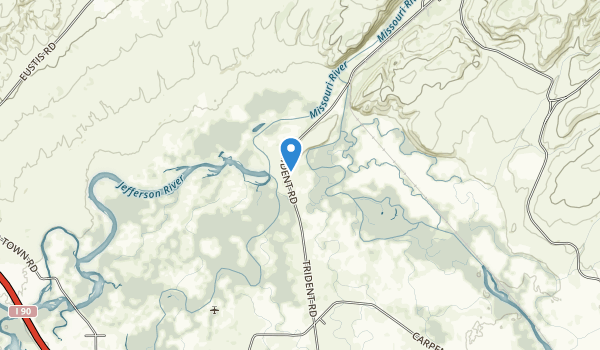 Gorgeous trail near Three Forks, Montana. You see where the Missouri River is born from the Jefferson, Madison and Gallatin Rivers. During the summer bring lots of water since this is a lengthy loop. Also have bug spray on hand as well as sun screen. There are plenty of stopping points with signs that give you a bit of history on the area.

While most of this trail is on level ground, make note of the length of this trail. It is completely worth the trip though and I highly recommend it to anyone in the area!
Good place for the kids, I like mountains.