Wild River State Park is located along 18 miles of the beautiful St. Croix River. The park attracts people who enjoy camping, hiking, horseback riding, canoeing, interpretive programs, self-guided trails, and cross-country skiing and snowshoeing. Day visitors can enjoy a leisurely paddle down the St. Croix River from the Sunrise river access to the southern park river access. The park provides opportunities for semi-modern camping, group camping, equestrian campging, backpack camping, and canoe camping. Visitors who want modern amenities can reserve the guest house which provides a living room, dining room, kitchen, and fireplace. The park also has six camping cabins which include bunkbeds, a table, and benches. An all-season trail center is a great spot to relax after hiking or cross-country skiing on the 35-mile trail system. A visitor center with exhibits and environmental education programs is open year-round.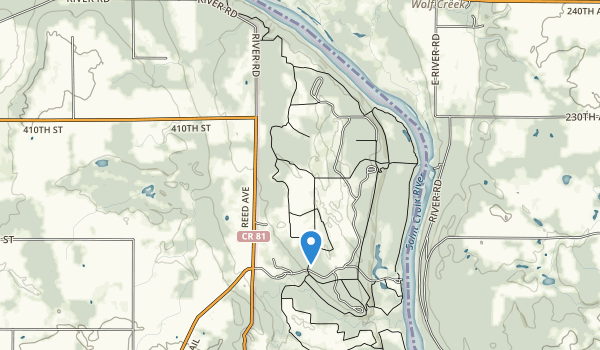 the trails are nicely maintained and it's a beautiful area, but the trails are very poorly labeled!
There is good prairie hiking here with woodland and riverside trails too. Backpack-in camp would be nice though I have only done drive-in camping here. My favorite use of the park has been to rent horses and go for rides in the park (though the stable I used to do this with appears to only board horses now).
Very well maintained, if you are looking for prairie or hardwood forest hiking, then this is a great place.