Greenwell is a 596-acre State Park located on the Patuxent River in St. Mary's County, Maryland. In 1971, John Phillip Greenwell, Jr. and his sister, Mary Wallace Greenwell, donated their 166.6 acre farm to the State of Maryland for use as a public park for everyone. The state subsequently purchased the adjacent 430-acre Bond property and joined the two to form the existing park. The park is managed in partnership with The Greenwell Foundation, a non-profit organization dedicated to providing outdoor accessible recreation.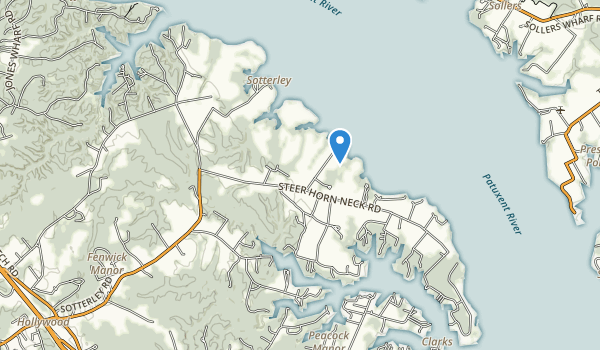 Beautiful walk with the family. The park has a farm and a small beach. A lot to see and do!
First time there and was a little disappointed. Tried the green and river trails. River trail is nice. Green trail was poorly marked.
I will go back and try the other trails sometime, but probably not going to be my first choice.
I used this trail for trail running. There was a lot of grass on the trails so it was very dewey even at 9 AM. Its also a short, flat trail and not all that challenging. Its good for beginners to trail running.