Early settlers to Illinois, in an attempt to describe the unfamiliar terrain they were encountering, referred to it as a sea of grass with pretty flowers. Today, Goose Lake Prairie State Natural Area serves as testimony to the prairies that once covered nearly 60 percent of the state. Located in Grundy County, Goose Lake Prairie is approximately 50 miles southwest of Chicago and 1 mile southwest of the confluence of the Kankakee and Des Plaines rivers. More than half of Goose Lake Prairie is a dedicated nature preserve, protected by law for future generations from any change to the natural environment. In addition to furnishing a look into Illinois past, the prairie provides important nesting habitat for endangered or threatened species of birds, such as the upland sandpiper and Henslows sparrow.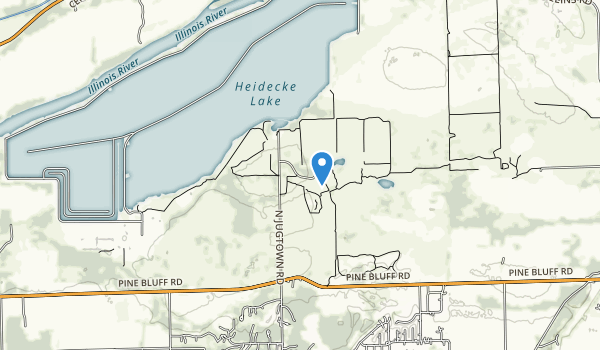 Nice trail to hike. Many prairie plants and wonderful flowers to view as you walk.
Excellent if you're into prairies. Read on the internet the specifics of a prairie and you will increase your enjoyment of the trail. It is flat but that's what a prairie is! When the wind blows the grasses move like a wave of water. The interpretive center is very nice explaining things too.

Spring is best for the wildflowers but the birds will make it peaceful.
Nice park for a flat, prairie hike. They have a nice visitor's center. You can pretty much always see deer out in the late afternoon. They used to have a short, floating bridge which was fun, but I don't think they ever replaced it.