Fox Ridge State Park, just 8 miles south of Charleston in east-central Illinois is known for its steep, thickly wooded ridges, broad, lush valleys and miles of rugged, scenic hiking trails and covers 2,064 acres. In sharp contrast to the flat prairies of most of this section of Illinois, Fox Ridge is set amidst rolling hills along the forested bluffs of the Embarras ("Ambraw") River. At any time of year, Fox Ridge State Park is a great place to visit. In winter, the snow-softened ridges are alive with birds and animals. In the spring, a panoramic blanket of multi-hued wildflowers and blooming, budding trees celebrate the resurgence of growth. By summer the dense vegetation and new generation of wildlife are thriving in the sun, and autumn brings its brilliant display of color as nature enhances the woodlands with yellow, red, purple and orange.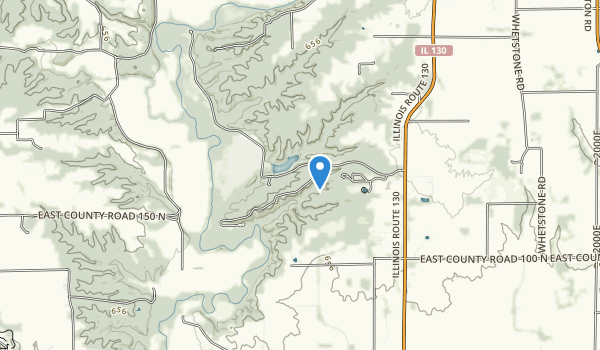 Really enjoyed hiking here. The two areas where it said 'bridge out, proceed at your on risk' were the most fun. Not a hard trail but there are a few areas where trees were down. Just made it more fun.
They are currently doing some work to shore up ledges. Awesome work!
We have hiked this park several times and we always love it! It's maintained fairly well; we did encounter some blowdown and a bridge out, but we maneuvered through it all just fine. I probably wouldn't label the trails as "very difficult" but there are quite a few steps. It's a beautiful state park only an hour from us.