Harriman State Park lies within an 11,000-acre wildlife refuge in the greater Yellowstone Ecosystem. Moose, Elk, and Sandhill Cranes are common, as is North America's largest waterfowl, the Trumpeter Swan. Known as one of the best fly-fishing streams in the nation, the Henrys Fork meanders for eight miles through Harriman. Over 20 miles of trails are available for hiking, biking, horseback riding, and cross county skiing. Guided horseback tours are offered by a park vendor, Dry Ridge Outfitters, 208-558-RIDE (7433).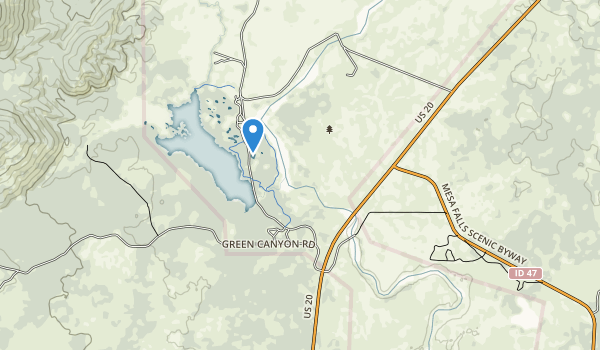 Lots of parking with restrooms and water. Great trails, friendly people. Easy trails around the lake. No rocks.
Great for novice horse and rider. Back Trail to the top of the hill is worth the ride for the view.
We love Harriman. We've taken the family mountain biking here twice in the last several weeks. It's important to note that the location for this set of trails is not correct. First of all Harriman State Park is located about 15 minutes north of Ashton, ID; not St. Anthony.

There are lots of trails around this park. Most of the trails are single track trails. However, since we have a double bike trailer for hauling 2 kids we have stayed on the 4x4 trails and had plenty of fun. We recommend parking at the second parking lot near the horseback riding staging area. Then ride the trail northeast through the cabins. At the cabins you can turn right and follow the river around to the dam/pond, or you can go through the livestock gates and cut across the meadow to the dam/pond. The grass is really tall in some areas going around by the river, so cutting across the meadow is much faster/easier.

The trails were easy enough for my 7 year old to hang tough for nearly 10 miles on his BMX bike with one gear. Bring a lunch or a stove to cook dinner in the late afternoon. It's very quiet and peaceful here.