With natural beauty, lakeside camping and cozy cottages, this secluded park is the perfect south Georgia retreat. It is best known for the refurbished Parrish Mill, a combination grist mill, saw mill, covered bridge and dam built in 1880. Anglers and canoeists can explore the mill pond dotted with Spanish moss-draped trees and home to blue heron and white ibis. Hikers can stretch their legs on seven miles of trails while searching for lumbering gopher tortoises, Georgias state reptile. The park is named after one of Georgias great legislators.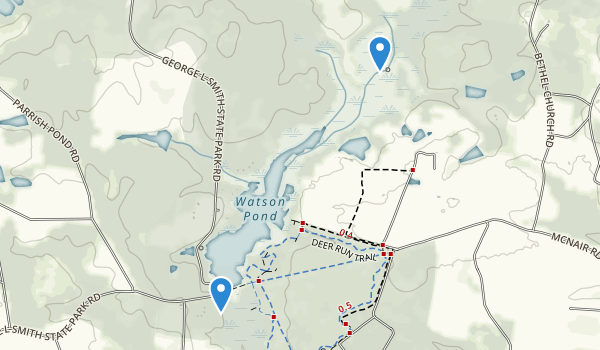 nice easy hike. good scenery
Great little tune up trail. They have a nice back country trail with camping sites.
Love kayaking these trails. But be warned, toward the top of the lake where all the trails merge the kayak trail markers seem to get further and further apart. I actually got lost here for 30 minutes. Finally found a marker and my location on the map and decided to call it a day. Also, this park has great hiking trails to. This park has a postcard memorable covered pond mill too. Overall, I would highly recommend hiking, camping, and kayaking a this park.