Florida's cowboy heritage comes alive with living history demonstrations of the early Florida "cow hunters" in an 1876-era cow camp. White-tailed deer, bald eagles, sandhill cranes, turkeys, and bobcats have been seen in the park, located on the shores of lakes Kissimmee, Tiger, and Rosalie. Visitors enjoy boating, canoeing, and fishing in the picturesque lakes. Nature students can hike over 13 miles of trails to observe and study the abundant plant and animal life. Six miles of trails are open to equestrians. A large, shaded picnic area with pavilions is available. The park has full-facility campsites, as well as a primitive camping facility. The youth camping area can accommodate up to 50 people. The dark skies make stargazing a popular nighttime activity for campers. Located off State Road 60 15 miles east of Lake Wales.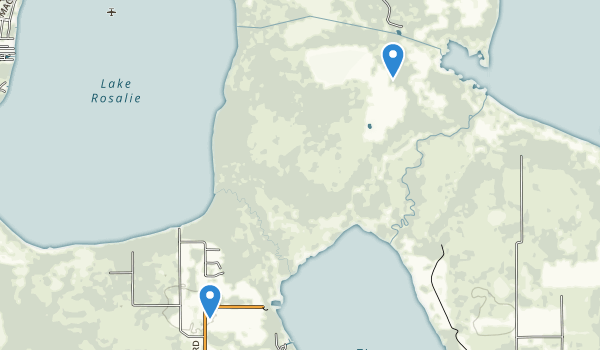 Beautiful hike got to see a family of Deer.
great place to camp and relax and the trails are best during the late fall thru late winter. Very enjoyable!
The North and Buster Trail is actually 2 trails. The Buster Island Loop Trail is 6.7 miles long. The North Loop Trail is 6 miles. I only completed the Buster Island Loop for this trip. I plan to go back and cover the North Loop. I had a little difficulty finding the beginning of the trail. There is a kiosk with trail map and you can also get one as you enter the park from the ranger station. There was a fee of $4 to get in. I think I got a dollar off because I was on a motorcycle though. To find the beginning of the Buster Island trail walk to the canal (from the trailhead parking) and look to the right. You will see 2 bridges. The second bridge will take you to the horse trailer parking. That is where the trail begins. There are some other trails in the park also. The Gobbler Ridge Trail and the Cow Camp Trail. The Cow Camp Trail is worth checking out. There is a Cow Camp on the Trail that is supposed to be back in time. These trails are in the Kissimmee State Park.