As one of the few completely natural islands along Floridas Gulf Coast, Caladesis white sand beaches were rated America's Best Beach in 2008. Beach lovers can enjoy swimming, sunbathing and beachcombing. Saltwater anglers can cast a line from their boats or surf fish. Nature enthusiasts can spot wildlife while hiking the three mile nature trail through the islands interior or paddling a three mile kayak trail through the mangroves and bay. Picnic tables and shelters are located near the beach, and picnic pavilions can be reserved for a fee. The park has a marina with electric and water hookups, as well as a snack bar and gift shop. The 661-acre park is accessible by boat or ferry. Ferry service is provided by the Caladesi Island Ferry (727) 734-1501 and departs from Honeymoon Island State Park.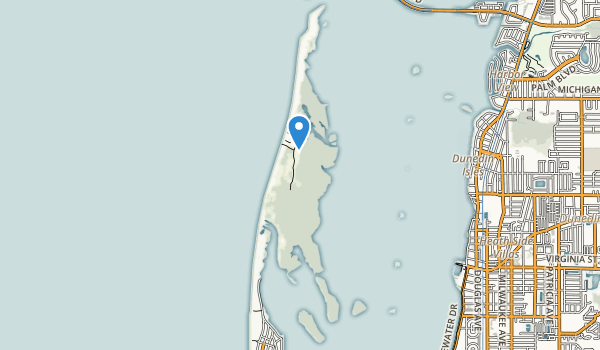 We just walked from north Clearwater to Caladesi and it wasn't too bad. (We're not extremely active, but generally fit..) We parked in a public lot by Bay Esplanade and Eldorado, and proceeded to walk a few blocks to a public access point on the gulf side of the island near Juniper and Eldorado. We were hesitant because of the lack of information online but it turned out well! The walk was nice in the early morning, and we kayaked through the mangrove trail on Caladesi Island; this was a little disappointing because of the thickness of the trail and the water had some odor from being somewhat stagnant, but overall it was a really fun bit of exercise. Everything was well-marked on Caladesi, and from the beach to kayak rental was only maybe 10 minutes. Hiking, waiting, kayaking (3mi), and hiking back all took roughly 7 hours, but could easily be done in 5 or 6. One last note, if you go early and want to rent kayaks, be prepared to wait as the kayaks are rented out by a company that comes in on the first ferry about 10:30.
This trail goes along the coast of Clearwater Beach straight to Caladesi Island. What is great about it, is that there was barely anyone around and it was even 4th of July. That area of Clearwater Beach is more remote and less touristy. You will see signs that you have entered the state park and you can stop in to the concession stand on the "island". The mosquitoes were bad once you got on the island part, so if you decide to go on the nature trail when you get there, make sure to protect yourself. Very beautiful trail. Brought a hydration pack which I think is very important for this time of the year. Depending on how far you want to walk, we tried finding a place as far down Clearwater beach towards Caladesi Island. Was plenty of a walk for us.
Once you get to Caladesi Island, make sure to hike the 2.5 mile loop on the island. To get to Caladesi Island, you can either take a ferry (for a fee) from Honeymoon Island or walk (about two miles one way-no charge!) from Clearwater Beach. (Caladesi Island was once an true island; now a narrow neck connects it with Clearwater Beach.) You can enter the trail either from near the ranger station on the north side (if you take the ferry) or from the beach if you walk from Clearwater Beach. The trail is wide, flat, easy to follow and a very pleasant hike. Check out the historical site with information about a family who lived on the island in the mid-20th century. Also be sure to simply stop and sit on one of the occasional benches on the trail and listen to nothing but the wind and birds, a rare experience in Florida's most congested county. Go to http://www.bikerandhiker.com/placestohike.html#wcf for a map of the trail.