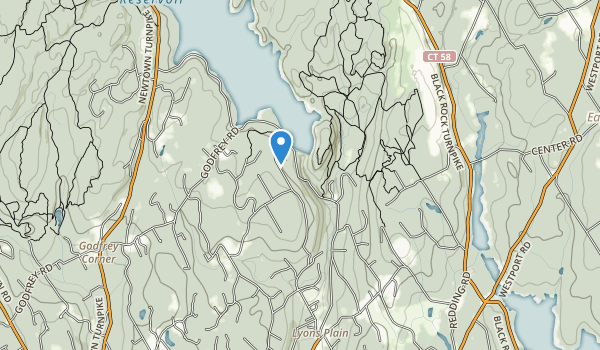 I did a short out/back from Davis Hill Dr to Rt 53. Excellent short hike with just the right balance of challenge and relaxation. There were a few changes of elevation that were fairly steep, but short, and a few sections of rocky/uneven terrain. The shore of the Saugautuck Resevior makes a great place to stop and catch your breath.
My wife and I did a 7-mile walk that included the new southernmost section of the Aspetuck trail and the easternmost section of the Saugatuck that leads to the scenic overlook at the midpoint of the eastern shore of the Saugatuck reservoir.

Parking and maps are in ample supply at the Aspetuck parking area on Rock House Road in Easton. You can't miss it as there are trail info boards, map holders, and a large "CT State Forest" sign at the area. I have never seen anywhere near as many cars parked there as there are spaces, so no worries there. You'll want to grab a map or print one before you go as it is your hiking permit. No dogs are allowed, either, as this is reservoir watershed green space.

The first mile is the new Aspetuck section (heading south and west from the Rock House Road parking) that was just opened in fall 2014. It includes a spectacular falls area that makes the trip worthwhile (I am uploading a picture). When the trail reaches Black Rock Turnpike, where there is also ample parking, it connects to and becomes the Saugatuck Trail. It is well marked and has several newly built (rebuilt?) footbridges. When we were there, the bridges were so new, they still had the price tags on the lumber. That's new!

The walk from Black Rock Turnpike to the scenic overlook will get your heart beating, but it is not difficult. You will know when you have arrived at the overlook as there are rustic bench seats carved into logs. Take a break, enjoy the view, and treasure this enjoyable trail that is close to home for so many.