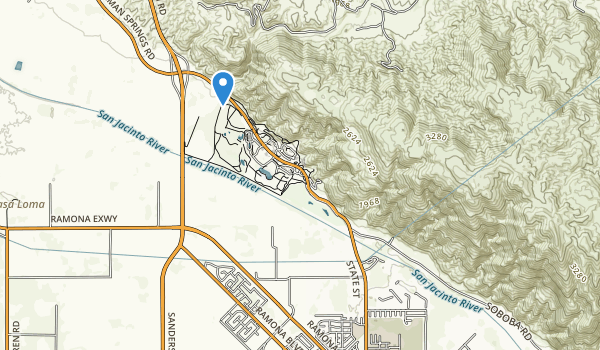 It would be a fantastic trail into the Canyon, if it was not for all the trash, graffiti, discarded alcohol bottles, expended shell casings, and the stench from God knows what. People have truly turn this trail into filth. And the taggers are pieces of crap and deserve to be whipped for turning the canyon walls into trash
It's an easy hike for this small town for any body to get a feel of hiking.
This is a neat little hike. I was a little confused where the trailhead was when I parked. You will go over an overpass when you first get there and will notice parking on one side of the road. Just walk under the overpass and then you can continue to walk in the bottom of the watershed or you can look for a trail that runs on the right hand side. The trail to the right is elevated and offers a much different experience than walking along the bottom.

I didn't notice the high trail until I was coming back and was only able to hike part of it as daylight was running out. The trail that runs along the bottom appears to be much more established and will take you further.

This is a fun short hike. Although some scholars have left their witticisms spray painted along many of the rocks, it is still very pretty and peaceful. There are a couple spots that could be tricky for small children or people who are not able to climb up a short rock face with the help of a rope. (see pictures)

I think it looks a little worse than it actually is. If you are in good shape and are careful you will have no problem.