Pismo State Beach offers all kinds of attractions: hiking, swimming, surf fishing, and digging for the famous Pismo clam. There are tree-lined dunes and the beach is popular with bird watchers. The park has the largest over-wintering colony of monarch butterflies in the U.S. Ocean Lagoon has a wheelchair-accessible fishing overhang. Several restaurants are within 2 blocks of the campground. ATV rentals are available within 2 blocks of the park. A trolly service provides access to the surrounding community.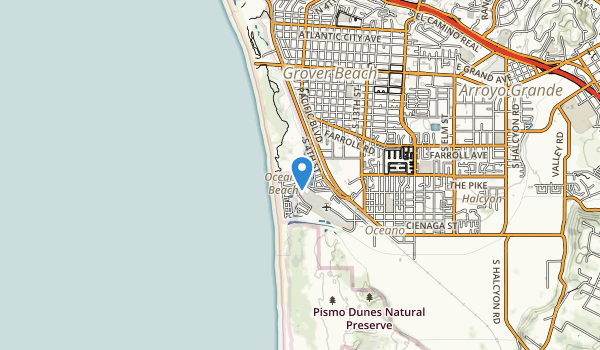 Can't get in there. Doing construction and it's all roped off :(
Great warm-up for hiking the dunes from the campground to Grand Avenue and back. That would be approximately a 3.5 mile hike when you add the round trip dune walk. You will want to keep directly on the path at the lagoon as it is cleared of the relentless poison oak. If you are walking your dogs, you might want to keep them on the path and not stray off into the poison oak that grows quite rampantly in the thimbleberry bushes, willows and oaks. This path is beautiful and you will enjoy the birdsong, geese, ducks, coots, blue heron and every once in a while the egrets that visit this lagoon. I've seen turtles lazing on floating logs, beaver, and deer in the grassy areas near the campground. This is not a private walk/hike as the lagoon is in a neighborhood and also borders a busy campground. It is beautiful none-the-less and a real treat to walk through. Very easy walking and muddy after rains.
Pleasant walk. It winds through a campground, so you're rarely isolated. There is heavy thick mud in sections of the northern end. During the walk I spotted numerous varieties of ducks and geese and also beaver.