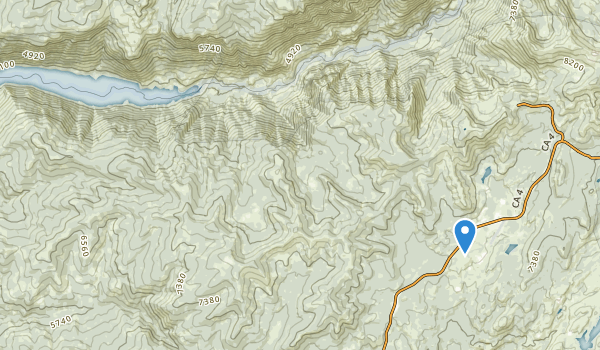 Update from the Mokelumne Coast to Crest Trail Council: The High Country Meadows Trail is in the Stanislaus National Forest, not the Mokelumne Wilderness. Mokelumne Coast to Crest Trail is now accessed with free apps on ArcGIS Explorer, and free public account on ArcGISonline via laptop. For hikers, equestrians and bicyclists with some restrictions in the wilderness areas for bicycles. Trail is non-motorized although it shares some ATV/jeep trails between Moore Creek and Bear Valley.
the visitor above is commenting on a trail experiencing drought conditions.
OMG, this was one of the most unpleasant hikes we have ever done. There was literally not a drop of water the whole way and the scenery was very mediocre. There were literally thousands of blown down trees making the forest rather ugly. The meadows were pretty overgrown and dry. The vast majority is on dusty, very rough jeep roads. Anyway, as you can probably tell, did not enjoy much. Definitely not worth the grueling walks up the steep grades.