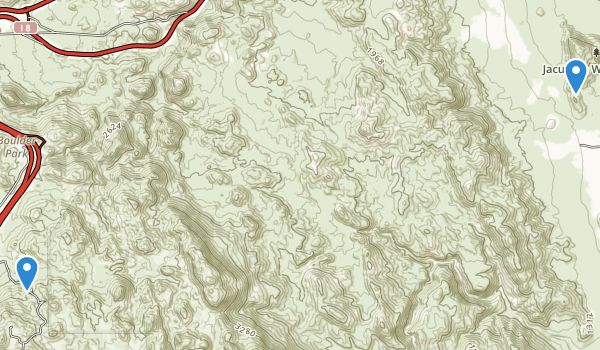 Good and rugged terrain - best to have a 4x4 or at least a high clearance vehicle to get up the road from Old Highway 80. Having map and compass are a must, and Jerry Schad's description of the approach to the summit is a bit sketchy. Climbed it in November 2015, very little human presence except for a Border Patrol truck and some guys trying to get a Nissan Pathfinder up the 4x4 road.
This hike is challenging for several reasons. First off, from where you park you cant see the Blue Angel peak because its obscured by several false peaks, and instead you think that its a nice short peak, when in fact its really not.Next time I'll print out an Alltrails TOPO map for reference as it took me a liitle before i could identify which peak was BA.
Its also challenging because there are a myriad of trails out there splitting off to different peaks in all directions. And although and I did have a hiking book for reference ( Afoot and Afield in San Diego County by Jerry Schad) i never did make it to the BA summit after hiking for 2.5 miles towards the summit, according to the track i recorded and uploaded ( titled apr212015.) I got close but couldnt find a trail to get me to the summit. And according to Jerry Schad its approx 2.5 miles to the summit. So i clearly went the wrong way. I plan on attempting this again in the future and trying a different route.
The hike itself is moderatly strenous because your ascending 90% of the time. Also, it was HELLA Windy. He describes this place as one of the windiest places in Southern Cali. It was very gusty and blew my big floppy hat off several times. He also points out the BA peak is the highest point in 'Alta' California, whatever that means. I did manage to summit a peak just below the BA peak and discovered some old retangular shaped decaying cinder block building perched with a great view of the smaller peaks below hovering over the wind-turbine covered desert floor. The BA Peak is visible in the picture shot from inside the cinderblock structure looking out.I uploaded several pics to document my hike.
Im disappointed i didnt make the summit as i ran out of time. But I'm looking forward to trying again.