This secluded, hilly expanse of oak woodlands, grasslands, and chaparral is a combination of over 70,000 acres of BLM managed lands and 4,700 acres of State and County lands. The Natural Area is traversed by Cache Creek, with its year-round water flow. Elevation ranges from 3200 feet atop Brushy Sky High, down to 600 feet in the eastern end of Cache Creek along State Route 16. Showcasing the area is about 35 miles of the main fork of Cache Creek and 2.5 miles of the north fork. Also present are several tributary creeks that contain permanent water.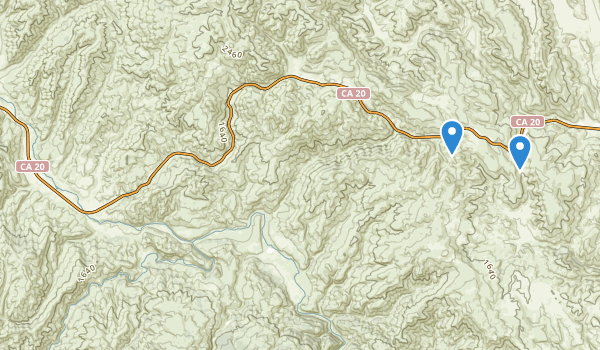 Easy walk down a dirt road to an old shelter. Kid friendly. Had no problems walking with my 5-year-old nephew.
I did this hike before going to work one spring day ( I did not realize I could wright a review or I would have done it on the day of the hike) ......let me just say this......It was a nice spring walk that I figured would not take me more than a few hrs to complete I was right but I did not figure on all the hills and valleys that I would be going up and down.....lol I paid for it that night at work....all in all it was a great trail well packed and not very rocky I did not see any elk that day nor for that mater any other animals although I am told there are some to be seen up there I guess you get luck when you get lucky....I did get to see awesome views and beautiful oaks. I would do it again maybe wait just a few more weeks and let the wild flowers be at top bloom. Happy Hiking!