The park features picnic tables, barbecues, children's playground equipment, restrooms, a volleyball/basketball court and baseball field. This site is perfect for both family and company picnics. The baseball field is available for rent for those wanting to have a ballgame added to the list of things to do at their picnic.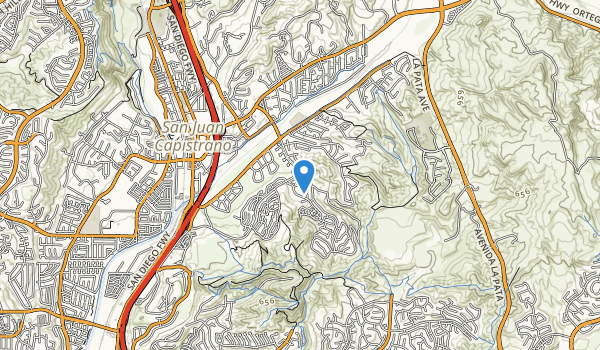 I could not find the Patriot Trail. Instead took the Cerro Rebal Trail to Via Cerro Rebal and back to LA Novia Ave. But this trail is beautiful and presents itself with some awesome ocean views.
I'm always confused that I can't find "Patriot Trail" anywhere - so I hope this is it. I *love* this hike. It's a butt-kicker (at least for me), but 360 views at the top. It was my first, and you know what they say - you always remember your first. :) Zero shade here, so a morning or early evening is good. Bring water! Most activity levels should be okay - kids and dogs are okay too. We brought our golden and our 3 and 9 year olds. Great hike!
Great workout. Easy, wide, clear trail. 400+ft elevation gain if you go from La Novia up to the flag. Nice coastal breezes, but no shade. Moderate parking; not recommended in wet weather for anything other than 4x4 high clearance unless you park on the blacktop. Watch for Snattlerakes in warmer weather.