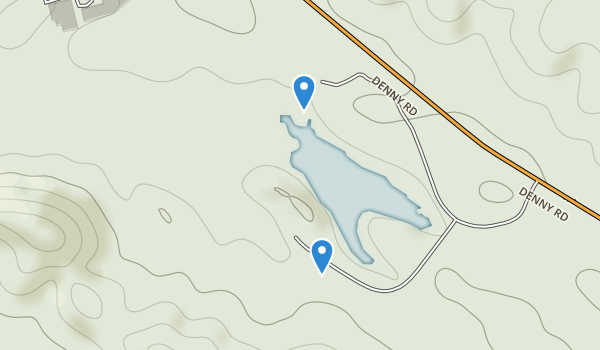 Although this is a short walk, it has great views during the fall of the lake from atop the hills on the south and east side of Swan Lake. I like to combine this trail with the Wild 40 Trail. Nice little trail in West Little Rock. You will not see many other people on these trails.
The Wild 40 Trail is a very peaceful trail in West Little Rock. This winding trail takes you through a nice forest inside Wildwood Park. I like to combine this trail with the shorter "Nature Trail" so that I can get in a 2.5-mile hike while minimizing any hiking on the access road around the lake. And the Nature Trail has some wonderful views of the lake - be sure not to miss it!

You will not find a lot of hikers here normally. In May 2016, I hiked this trail and lost count of all the deer I saw, along with lots of turtles, lizards, and butterflies. In October 2016, I did not run across a lot of wildlife, probably because of nearby noisy construction to the southeast of the park. Other than the nearby construction noise along the southeast border of the park, my hike was very peaceful.