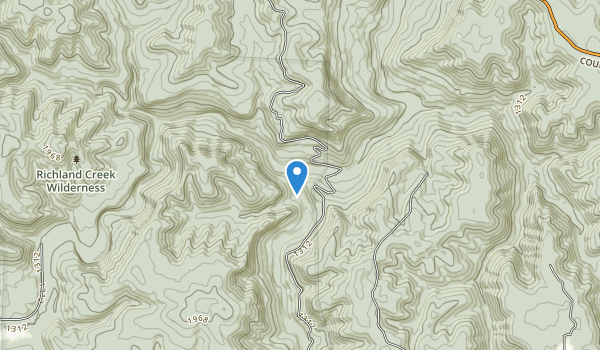 We went to this "trail" via the Hill Cemetery. We followed an old log road for about a mile and came across our first cascade waterfall which was great-though we had to dodge tons of down trees and thorn bushes on the way. From there, we crossed and then maneuvered down to go along the creek. This was a very tough way. We did get to see the Hamilton Falls and Twin Falls, but felt like we didn't have time to go any further because we had crossed the creek several times and gone from the creek up to the bluff a few times trying to find an easier path. There wasn't one....... Our GPS helped us find our way back and our hike was over 7 miles from Hill Cemetery to Twin Falls because of all of our zig zagging. Will go again to find the caves, but will go from trail at the campgrounds probably. We were exhausted from the rock hopping & steep bluffs when we got back to the truck.
This area is better known as the Sandstone Castles
This bushwhack is as good as it gets in Arkansas. Several waterfalls and cascades along Richland Creek and the others you traverse. The destination of the caves alone is worth it. We camped in the caves before heading back to the trailhead. The whole trail is demanding, the last mile was a steep climb. Worth every step.