At Arkansas's first environmental education state park, interpreters present workshops on ecological/environmental topics. The park's natural resources provide a living laboratory for students and visitors. Most of Logoly's 368 acres comprise a State Natural Area that includes unique plant species and mineral springs. Park facilities include six group tent sites (no hookups), a bathhouse with hot showers, standard pavilion (free to educational groups), picnic sites, playground, trails, and a visitor center with exhibits and an indoor classroom. [NOTE: Educational groups have preference and must make reservations. Individuals may use campsites on a first-come basis, but must vacate for groups.]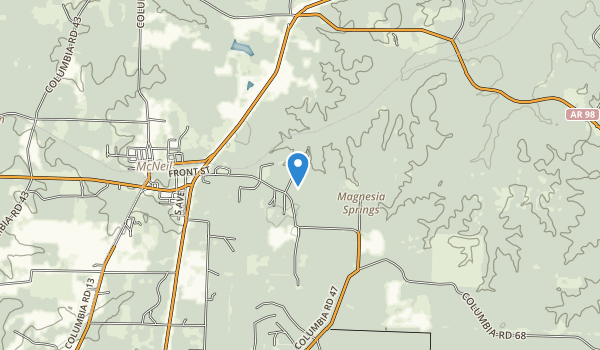 Easy to hike unmarked trail which wraps around a murky little pond. The mineral springs has a long history but the water table is so low now that no water comes up to see let alone wade in..
I dont mean to talk badly about the park. Its good for. its size and the trails are well maintained. The welcome center is under renovations so maybe later 2015 there will be more to see.
This is a fun little trail at a wonderful state park.