Experience a stunning limestone cave in Southeastern Arizona that boasts world-class features. This live cave, discovered in 1974, is host to a wide variety of unique minerals and formations. Water percolates from the surface and calcite formations continue to grow, including stalactites dripping down like icicles and giant stalagmites reaching up from the ground. Tour guides will unveil this fascinating underground landscape during a memorable 1 hour tour. The Discovery Center features museums exhibits, a large gift shop, regional displays, theater, and educational information about the caverns and the surrounding landscape. There are also campgrounds, hiking trails, lockers, shaded picnic areas, a deli, an amphitheater, and a hummingbird garden.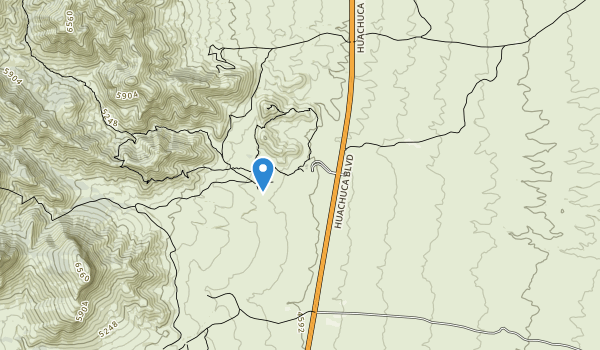 Guindani Loop Trail is 4.2 miles in length. This loop can be hiked by following the trail to the right at the fork that is ¼ mile from the parking lot. This takes you back into the canyon with multiple crossings of the wash until you start the steep climb up to the ridge. At the saddle the view is spectacular of the San Pedro Valley. Now the trail begins a long downhill hike back to the parking lot.
Quick 2 mile hike right by Kartchner Caverns. Not a lot to see that is different to any other trail or view from the area but it is good to do to push the moisture out of the lungs after you do the cave tour.