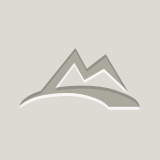 Overview
CAMPING: Please bring a Hibachi due to the burn ban. Tent camping will begin on Friday about 2:30 p.m. If you can't get off work to arrive by 5p when the park gate closes then please make arrangements with Event Leader Neil to take your tent for you. You can set up camp early Saturday morning but don't expect to get a good spot unless you have prepaid for camping with Neil.
HIKING: Begins Saturday morning 10 a.m. although Friday night campers can do some exploring.

ABOUT: Turner Falls is both a developed city park as well as a wild primitive area with 1,200 acres of raw wilderness located within the City of Davis, OK. It also boasts a historic castle to explore near the waterfall. Its central attraction is a 77-ft natural waterfall, which you can climb to the top and look down. There is even a cave overlooking the falls, and 99% of our group hikes to the top. The waterfall, which one can swim under, was formed when Honey Creek deposited Travertine marble over the cliff.
NON PRIMITIVE ACTIVITIES: The waterfall, swimming areas, shops, cabins and heated showers/restrooms near the entrance to the Park.
PRIMITIVE ACTIVITIES: Several hiking trails including an upstream waterfall trail rarely seen by most park visitors, includes "Wild Woman Cave" and a couple others.
DOGS NOT ALLOWED: WHY THE CITY ORDINANCE CHANGE? Inconsiderate summer families who
* left dogs in hot cars (requiring broken window rescue)
* tied dogs up in picnic areas unattended while swimming
Dogs banned year round due to summer idiots. :/
DIRECTIONS: To get to Turner Falls, drive North on I-35 to Exit 47. At Exit 47, continue North on State Road 77. After looping through some hills, you will be coming downhill when you encounter the Park entrance to your Left. It is a sharp turn, but a wide road leading into the Park. Turner Falls is located slightly West of I-35. I plan to arrive at Turner Falls by 7 P.M. on Friday, April 22. This will give us about an hour to set up camp before sunset.

COST: Park admission varies by the season and by how full the park is. Entrance rates range from $4 per person per day during the winter to $10 per person during the summer. Camping is an additional $12.50 per car per day. The Park accepts major credit cards or cash at the entrance. Please carpool to get the best deal.
VEHICLE BREAKDOWNS: As always for road trips, please ensure that your vehicle is in good running condition prior to the trip. I've hosted several road trips, and have always had at least one group member's vehicle that has broken down with either tires or electrical problems. This can ruin a day or two for both your Event Leader as well as the member involved. Everyone is required to have some sort of roadside assistance coverage, whether it be AAA or through your cell phone company.